A total of thirteen companies or consortiums have expressed their interest in three gas blocks from Lake Kivu, in eastern DRC, during a tendering process that the government has promised "public, transparent , impartial and competitive". "Opportunities are granted to all companies and no act of corruption will be tolerated", assured the Congolese Minister of Hydrocarbons, Didier Budimbu, after the counting of the candidatures, broadcast live by national television.
The call for tenders for these three gas blocks had was launched at the end of July, at the same time as for 27 oil blocks. The submission of applications for the latter "continues until January 29, 2023", said the minister.
To read

Sale of oil and gas concessions in the DRC: beware danger!
Wind Exploration and production, Alfajiri Energy…
According to the reading of the minutes, a dozen "companies and consortia" responded to the call for tenders for the exploitation of three gas blocks in the graben of Lake Kivu, located on the border between the DRC and Rwanda. The Idjwi block thus received five applications: Wind Exploration an Production LLC, Congo exploration, Mash Wait Company, Cires Sarlu cikwara ressources and Ray Group Électromécanique. That of Makelele also registered the candidatures of Wind E&P and Ray Group, to which are added those of Symbion Power & Red and Comhydev. Finally, the Lwandjofu block attracted Wind E&P, Ray Group, Alfajiri Energy corporation and Global Business Consulting Consortium.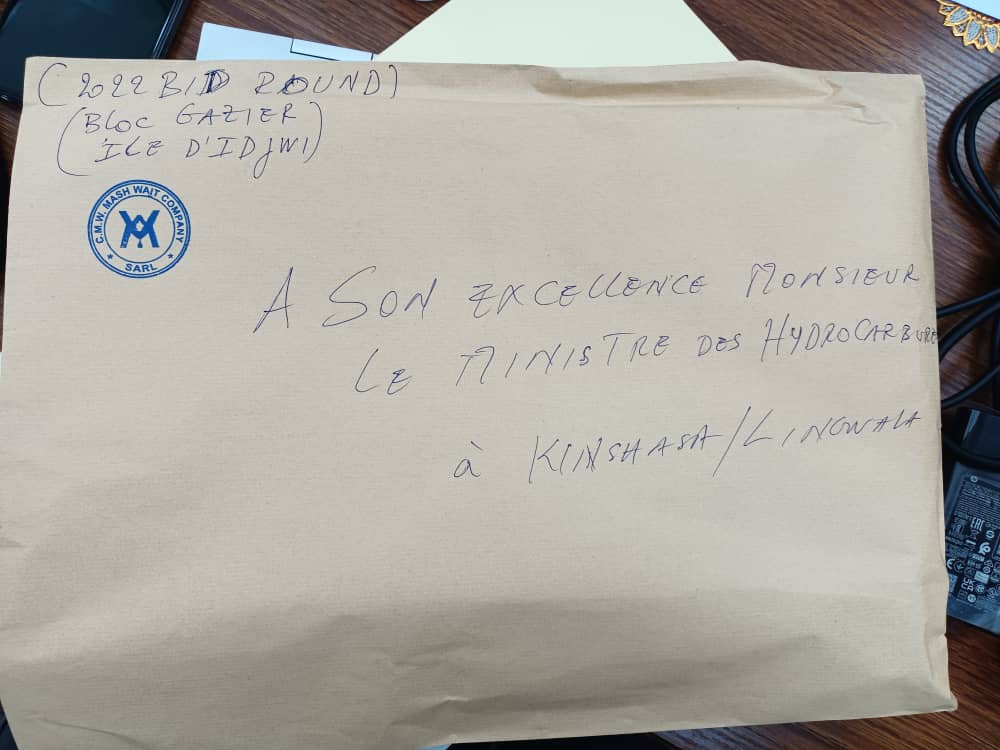 On the one hand, "the exploitation of the methane gas contained in the waters of Lake Kivu, which represents a permanent risk of a natural disaster, is a requirement safe for the Congolese population living in the direct vicinity of the lake", estimated the Minister of Hydrocarbons. On the other hand, it is "a response to the energy needs of the two major provinces of our country (which are) North and South Kivu", he added.
To read

DRC: oil exploitation, economic opportunity or ecological disaster?
In general, the objective "is to develop our hydrocarbon resources with a view to the economic and social development of our population", he commented.
win-win
Addressing the candidate companies, the Minister wanted to be reassuring about the rest of the process, which will remain "public, transparent, impartial and competitive, with a view to achieving win-win partnerships in the interest of all parties ". Didier Budimbu is aiming for a "signing of production sharing contracts by the end of October".
The DRC government assures that it will ensure respect for the environment, but its oil projects are strongly criticized, in particular by Greenpeace, which warns of the catastrophic consequences it could have on communities, biodiversity and the climate. because affecting in particular a rich forest complex in bogs.
(with AFP)