When Harouna Sow took refuge in France in 2012, he had never cooked anything in his life. Ten years later, the picture has completely changed: after having been a chef trainer at the Refugee Food residence for two years, he is now at the head of his own restaurant, Waalo, in the 2nd arrondissement of Paris, and, since September, has also been running La Cantine des Arbustes, a social restaurant, located in the 14th arrondissement.
So, of course, when you contact the chef of Mauritanian origin for an interview, you hear the clinking of pots and pans in the background, and you have to ask questions and answers before the next batch is sent.
To read

Gastronomy: Marseille the African
Before going behind the stove, Harouna Sow was not a gourmet. His vision of gastronomy was confined to three meals a day, just to feed himself. "I didn't even particularly enjoy the plate, I ate to fill my stomach," he confides. He had never wondered who had planted the vegetables, raised the slaughter animals, cooked the dishes available to him. "For me, it was just natural to eat. I knew how to tell if it was good or not, and presto, I passed something else," he recalls, amused.
Kitchen or construction?
But, when we left Mauritania for France, the training offers are limited in the host country: "I was offered either construction or catering. However, the construction industry did not suit me at all," he admits. So here he is, an apprentice at the Pullman Paris Tour Eiffel, with chef Alain Losbar. The first two years, he sees in this work a simple food job. "Where I come from, being a cook is a woman's job, it's almost linked to a submissive, pejorative image. It was not to everyone's taste, in my family! he recalls.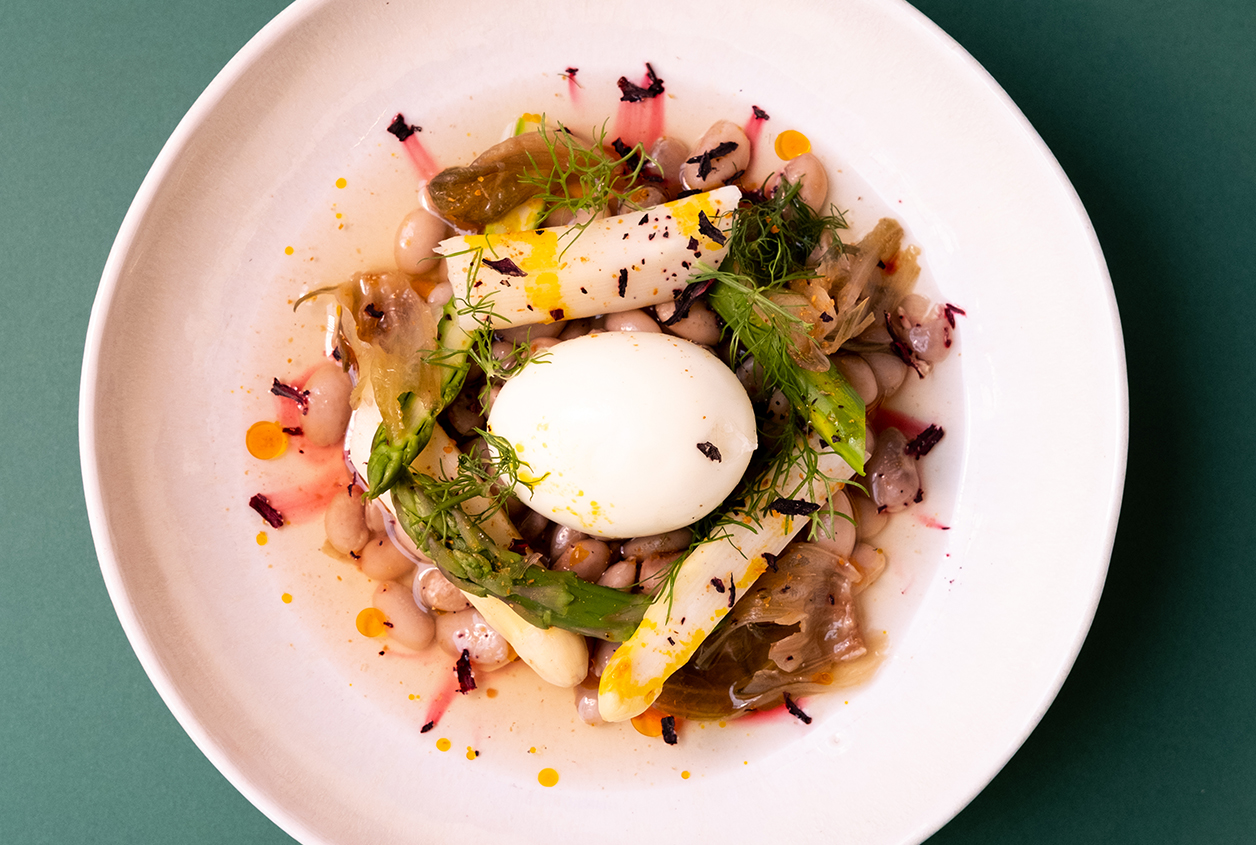 Comfortable under his hat, he evokes the gap which radically separates the representation of gastronomy in the two countries: "In France, it is very popular and benefits from a strong cultural anchorage". And recognizes that in his early days, he had trouble appropriating the profession, finding his place, working for French houses on recipes he did not know.
I discovered that gastronomy was capable of influencing an entire nation
But Losbar awakens him to discipline, makes him meet producers, and, finally, changes his outlook on this profession. Harouna Sow finally clicked, thanks to his mentor: "He opened his door to me and trained me. He said to me: "I'm going to pass on something very important to you, otherwise you won't get far", educating me in the history of French culinary traditions. He showed me that you could find your place in a society through cooking. I opened my eyes to the universal power of gastronomy, capable of influencing an entire nation. "Nothing to do with the image of the" job "he had in mind, he admits with detachment.
To read

South Africa: Wandile Mabaso, rising star of gastronomy
The commitment of all the trades around the table fascinates him. Two years later, cooking became a passion. "Cooking gives a certain power over the people you meet, and, every day, you see new faces", observes the man who accompanies the actions of the Refuge Food association.
Indeed, Harouna Sow sees in his status as chief the opportunity to give back a bit of "home" to those who have been forced to leave. When exile tears up an existence and deprives of all landmarks, gastronomy comforts. Losbar was right, she gave Sow a new story. For two years, he was head trainer for the association, driven by the desire to offer others the chance he enjoyed.
"In restaurant kitchens, there are a lot of staff with an immigrant background, who are not put forward and who work a lot," he argues. Without being center stage, "a strong black African community contributes to French gastronomy. As a black chef in France, I also want to defend my culture, to show that we have beautiful products, and to involve a community with me in this process".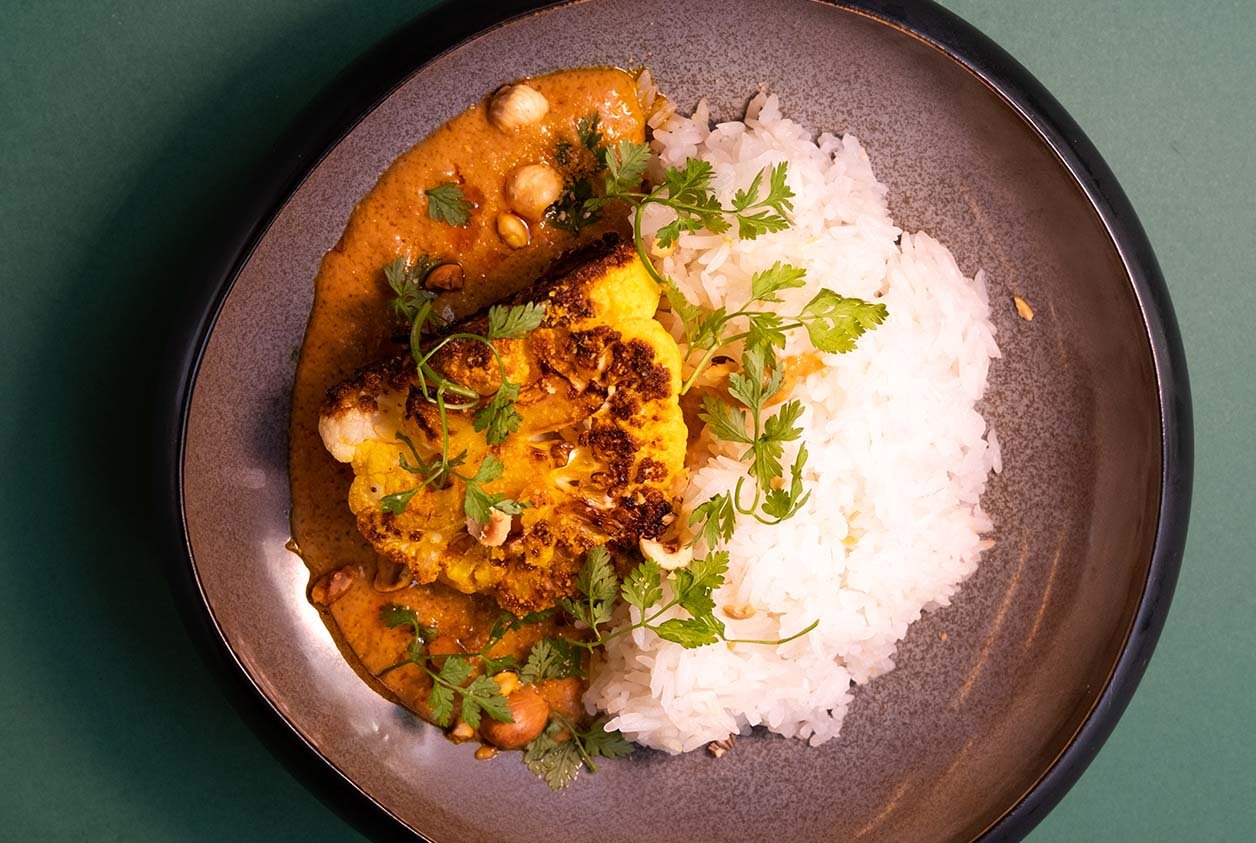 Treasures from Africa
Precisely, as it is the products that make the plate, West Africa would benefit, according to him, from making more use of those it cultivates, from highlighting its natural treasures, such as kinkeliba, a plant that can reminiscent of tea and which grows in the bush. What does he prefer to prepare? Couscous, but more in the Senegalese or Mauritanian fashion than in its North African version: made from millet, a cereal more fragrant than wheat semolina, at least according to him! Although there are many variations, with lamb or camel, there is always a common ingredient, used only in these regions: smoked or dried fish. "This land-sea pairing is difficult to master and very interesting for couscous, to which it gives an iodized taste", he specifies.
Mafé can find its place anywhere in the world and in all establishments
When asked to analyze what African gastronomy can bring to French gastronomy, he cuts short. The message he wants to convey through the plate is not that. Let's start by making African gastronomy known, oh so rich and delicious, before wanting to blend it with a more famous cuisine! It is in this direction that he wants to go: to train Western palates with the flavors of Africa. With mafé, for example. Even if it's not always to everyone's taste, including connoisseurs: "When I make mafé in restaurants, I'm sometimes told that it's a dish that should stay at home. I do not agree. This recipe can find its place all over the world and in all types of establishments. France lacks sub-Saharan influences, "French chefs hardly go to Africa, as if we had nothing to proposer », he regrets.