INVESTIGATION – The room is spacious. On the first floor of the villa that the Priestly Fraternity of Saint-Pie-X occupies in the center of Libreville, Father Patrick Groche has had a room fitted out which has nothing to do with an austere monastic cell. The superior of the Catholic mission has a vast office there, from where he presides over the destinies of the small community of priests sent by the former archbishop of Dakar, the traditionalist Catholic Marcel Lefebvre, in lands Gabonese. For his moments of relaxation, the Frenchman also has a bay window and a terrace. Like the former mayor of Libreville Lubin Martial Ntoutoume Obame, former occupant of the house, the prelate likes to observe Libreville in the mid-1980s.
To read

Sexual violence: "The place of these priests is in prison" – A victim of the Society of Saint Pius X testifies
Not far from its promontory, a large library offers a selection of religious works and lighter novels. One of them tells the story of an American child, Claude Lightfoot. "Careless and fickle", the latter studied at the Jesuit school in Milwaukee and discovered there, under the pen of Father Francis Finn, "filial and fraternal love" or "holy communion".
Patrick Groche, a close friend whom Marcel Lefebvre charged with developing the activities of the Fraternity founded in 1970, likes to use this educational novel. Regularly, the abbot evokes passages with the young people of his mission, who come on Wednesdays, saturdays or Sundays for catechism, mass or table tennis. Among these teenagers, Claude, who coincidentally bears the same first name as the hero of Francis Finn, will occupy a special place.
In Africa, a white priest was considered an envoy from God.
Born in 1969, he was one of the first Gabonese children to have joined the Libreville mission when it opened in 1986. His father, a fervent believer, is what is called a traditionalist Catholic. Like Marcel Lefebvre, who will be excommunicated by Pope John Paul II in 1988, he refuses Mass in French, prefers Latin, and rejects the rules enacted by the Vatican Council II, considered too "modernist". Above all, he intended to offer his young son Claude a parish corresponding to his convictions. This will be the mission of the Society of Saint Pius X.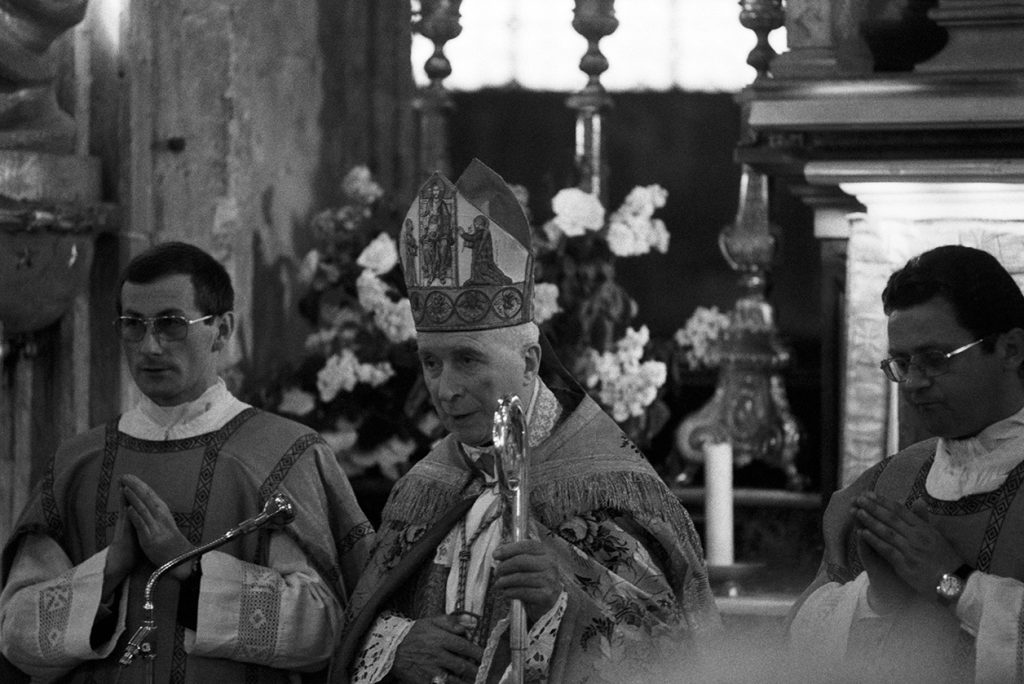 "Boys have the right
of

to love each other »