" Justice ! Equality! In the streets of N'Djamena, this Friday, September 9, more than a thousand demonstrators surround, singing at the top of their voices, the Success Masra pick-up truck. Through the opening of the roof, the Chadian opponent, dressed in a white and blue tunic, wears a big smile and greets his supporters. He's not yet eight hours in the capital and the leader of the Transformers intends to respond to the summons, for an unspecified reason, received the day before: he will appear before the public prosecutor. In a message to his supporters, the young leader assured that he wanted to walk to the magistrate's office but, faced with the crowds (and perhaps the rain), he finally chose to climb into a car and drive at a walk.
The procession will not go to the courthouse. A stone's throw away, the crowd is dispersed with large reinforcements of tear gas. Several demonstrators claim that the police are firing at balls real. In the rout, Succès Masra prefers to withdraw, heading for the headquarters of his party.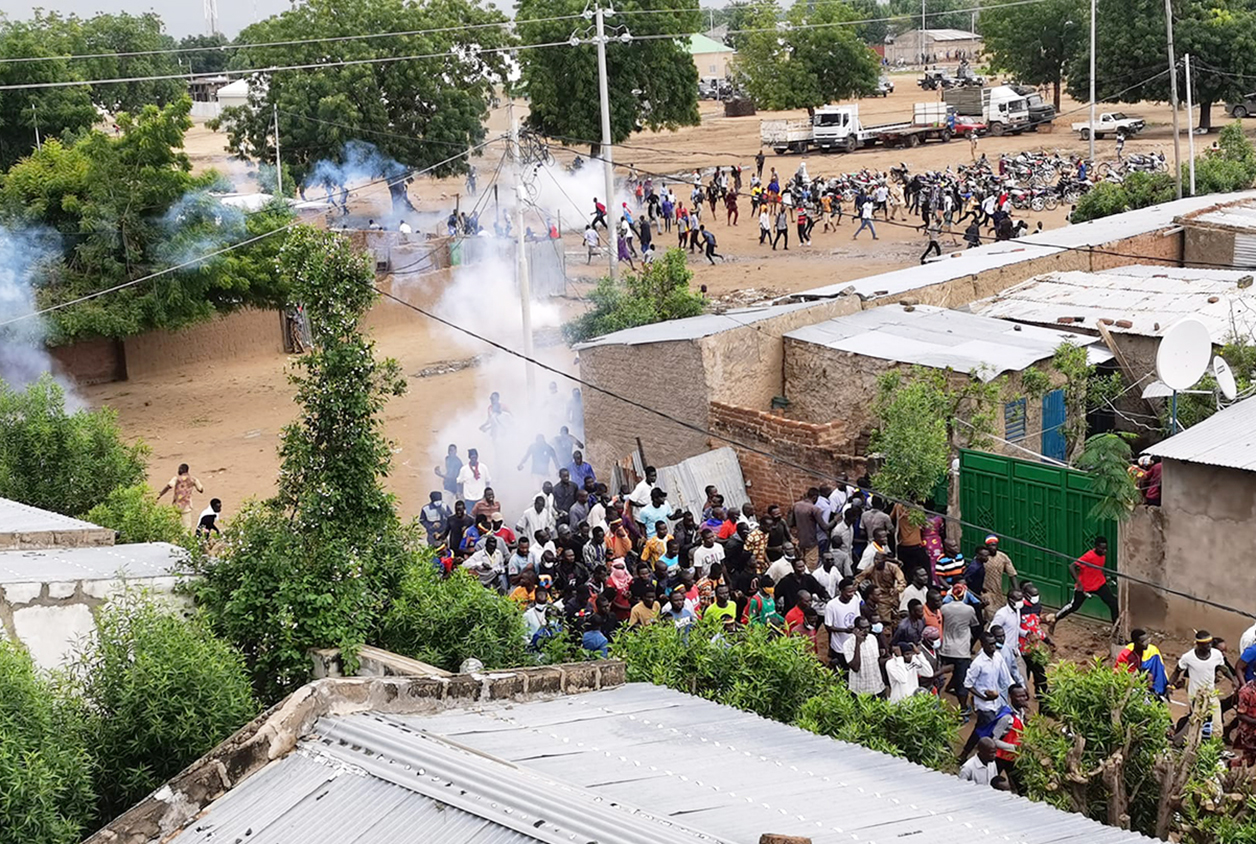 Very quickly, from upstairs, he witnessed the encirclement of the premises, while tear gas once again covered the theater of operations. In an audio message sent to Young Africa, the opponent calls "for help". "They are going to kill us," he said.
The scene looks like deja vu. Six days earlier, the Transformer had already witnessed the encirclement of its premises by the police. The blockade lasted four days and caused some 200 arrests of activists, who have since been released.
Pahimi Padacké to
the

maneuver?